Aloevera Gel and Juice Plant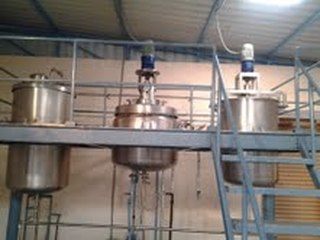 Aloe vera has played a significant medicinal role for thousands of years. Egyptians, Assyrians & Mediterranean clans primarily used the dried Latex and the gel. In Egypt, aloe was called the plant of immortality.
Commercially distinct parts of the Aloe vera Extraction Plants are used medicinally. The gel from the fresh leaf is used in a wide range of internal & external applications. Aloe is processed using the hand filleted or whole leaf method. Careful processing of aloe gel is necessary to maintain activity.
We supply a completely integrated Plant for the extraction of Aloe vera gel & juice from Aloe vera leaves. These Aloe vera gel and juice plants are designed as per international standards (GMP) and constructed from S.S. 304 or S.S. 316 grade stainless steel.
Some of the essential features of our plant are as follows:


Completely Integrated design

Custom - built capacity from 1 Ton to 10 Tons

Constructed from Superior Quality SS 304 or 316 grade Stainless Steel

Low temperature processing

Supply in Turn-key

Highly effective owing to it's Quality and Purity

Low maintenance
Other Information
Pay Mode Terms: L/C (Letter of Credit), T/T (Bank Transfer)


Delivery Time: 12 to 16 weeks
Enquire Now